The core product of E-NETWAY is YourPure series water purifier filter, which uses advanced materials such as high-quality carbon blocks and hollow fiber membranes, which can effectively remove harmful substances such as lead, chlorine, and bacteria in water, while retaining minerals and trace elements.YourPure series filters are suitable for restaurants, hotel guest rooms, offices and homes, which are easy to install, easy to use and have a long life. E-NETWAY not only provides Original Equipment Manufacturer services, but also welcomes brand agents from various regions to join as partners.

Our materials all meet NSF certification standards. We combine Taiwan quality partners to supply you with the good products.

We provide the
- Home Filtration Systems
- Commercial water filters
- Portable water filters
- Customized filters


E-NETWAY adheres to quality-oriented, customer-oriented, innovation-driven, and constantly develops new technologies and products to meet market demand and customer expectations.
We are your best water filter manufacturing partner for build your own brand.
Co-work with you on the most suitable water filter system for your area and support your design and manufacturing logistics.
If you want to know more about E-NETWAY and YourPure,
please contact us lifewater@e-netway.com


LifeTech ™
modular design can provide different options by environment.

If you have any ideas or demands on water treatment, we can support your ideas.
Have any questions or suggestions, please feel free to let us know.
E-Mail: lifewater@e-netway.com

We are your virtual factory.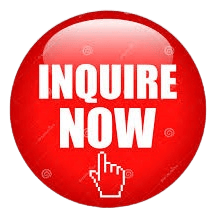 E-NETWAY LTD.
Tel: 886-7-3987938 Fax: 886-7-3986938
e-mail: lifewater@e-netway.com
Address: 17F,No.521-2,Mintzu 1st Road 80792 Kaohsiung ,Taiwan