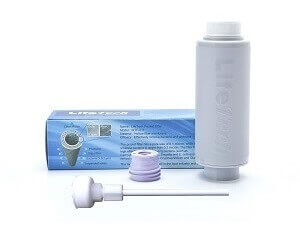 WTF-011 / Portable Water Filter (Gray) Emergency survival kit

Portable water filter use hollow fiber membrane to remove bacterial,
so it can provide sterile water when you camping or trekking.
Portable water filter is not only best outdoor water filter,
it is also the best portable water purifier and emergency survival kit.


<! 介紹內容頭 ------------------------>

Outdoor

Are you concerned about drinking water while traveling?
Do you believe what you buy is what you see?
Is it a mineral water or as pure as it tells us?

The new Portable water filter is specially designed for businessmen and travelers. It is portable and can easily be attached to a water bottle to filter the contents. The Portable water filter is not only for leisure and travel, it can be installed onto a tap while you are at home or in hotel room. It is highly useful.

Indoor

In daily life, filter tap water, water dispenser, to ensure that do not drink bacteria.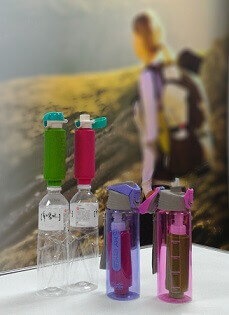 Protect from sick
The portable water filter has a pore size of 0.1 micron, while the smallest bacteria is larger than 0.2 micron. The filter has a very high effectiveness in removing bacteria (for example, Campylobacter, Salmonella, Shigella, E. coli) and in removing protozoa (for example, Cryptosporidium, Giardia).
Minerals are not removed from the water by the portable water filter.
No need for hand pressure as water flows freely through the patented pocket water filter when attached to a water bottle.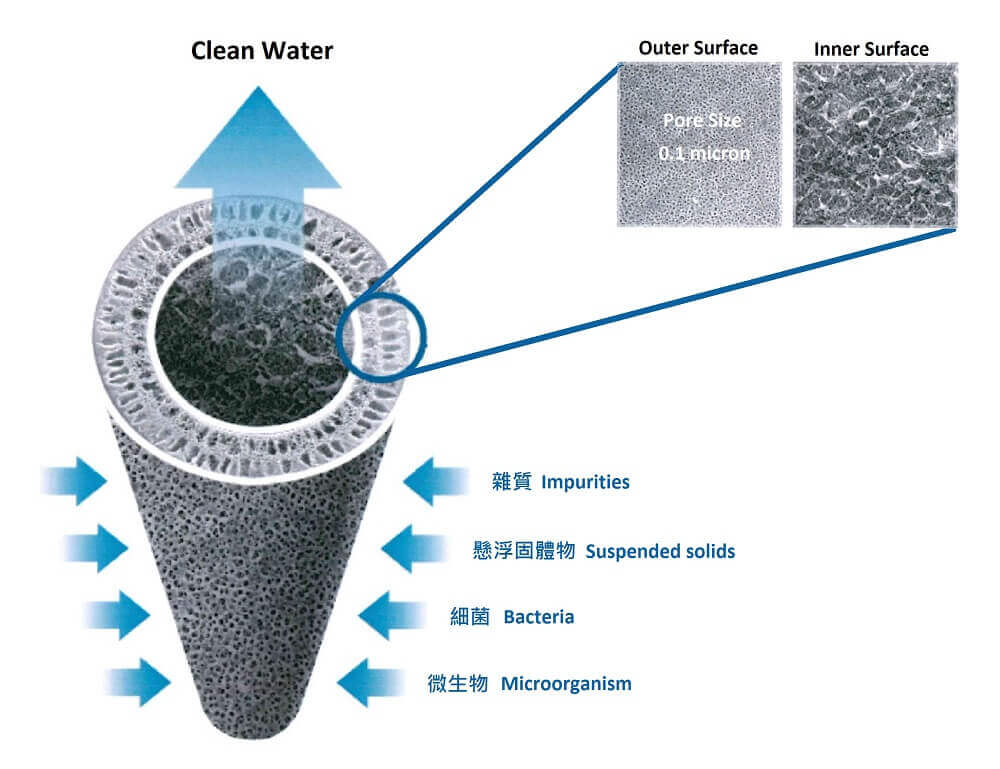 The portable water filter is totally mobile, it can be used while traveling, camping, mountain climbing, at school, at home, in a hotel room and dormitory.
Application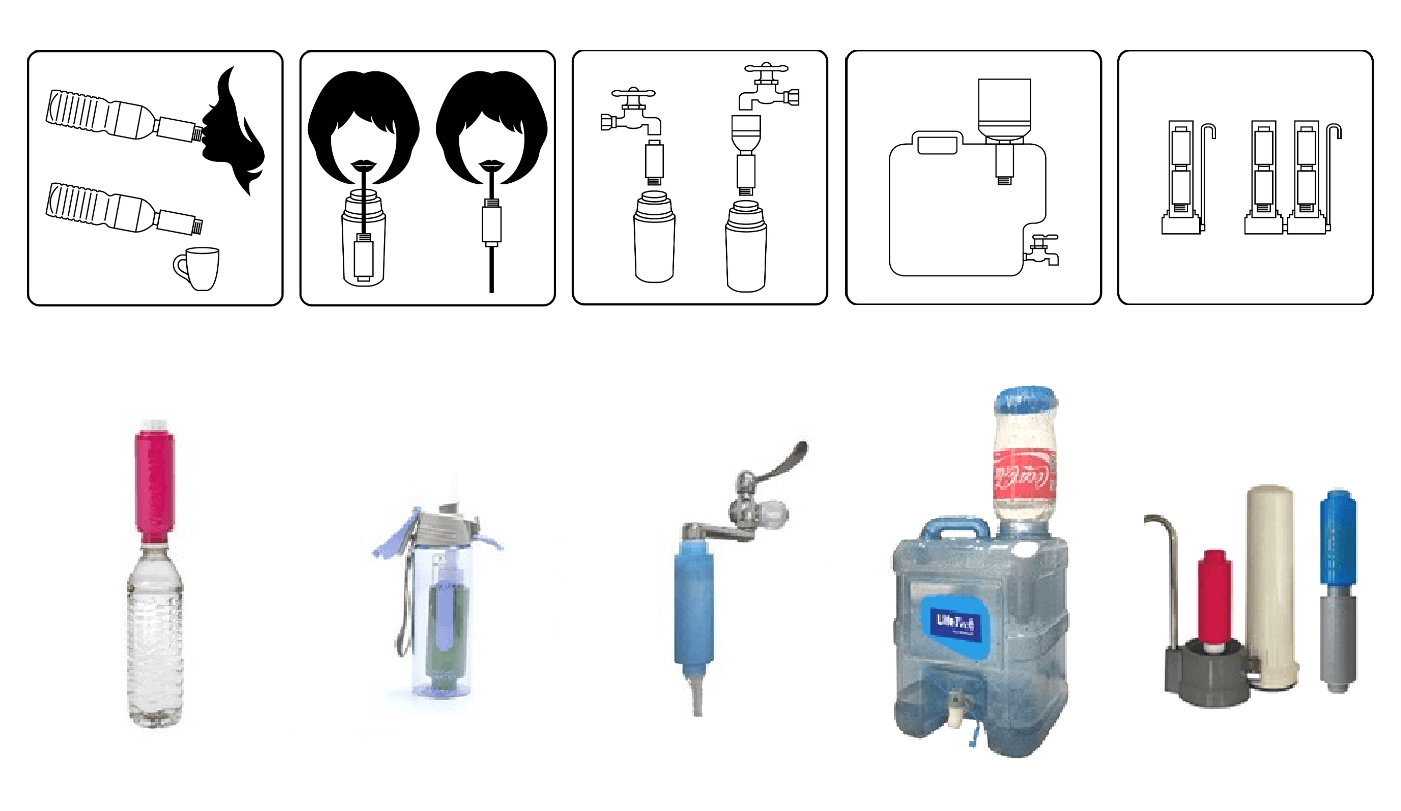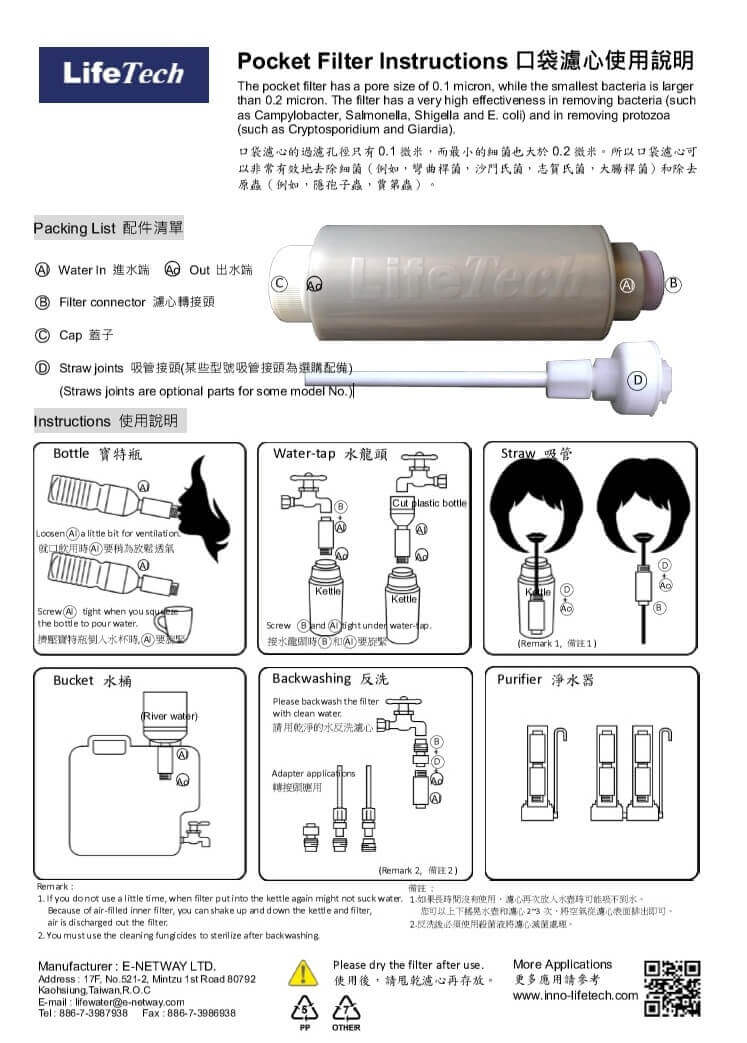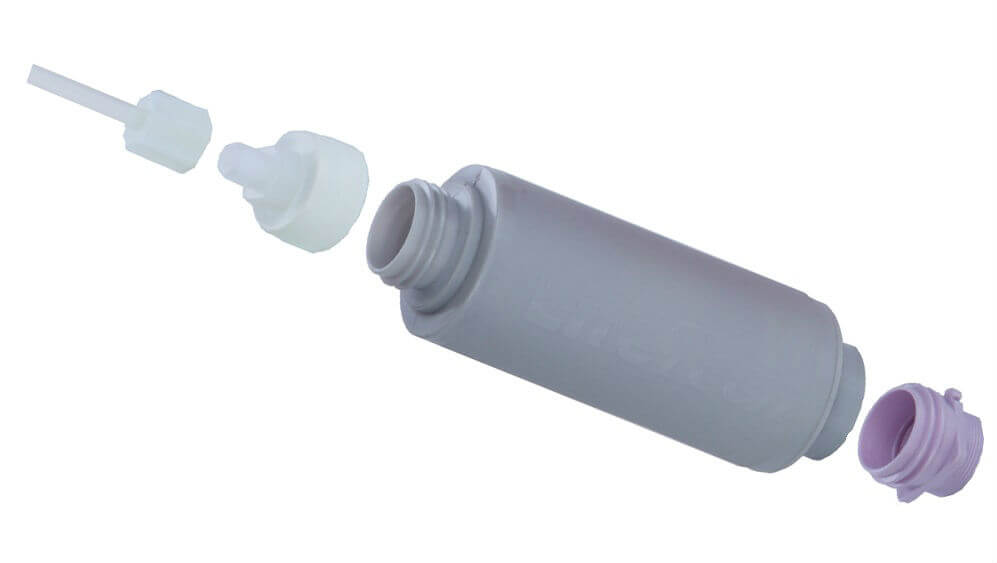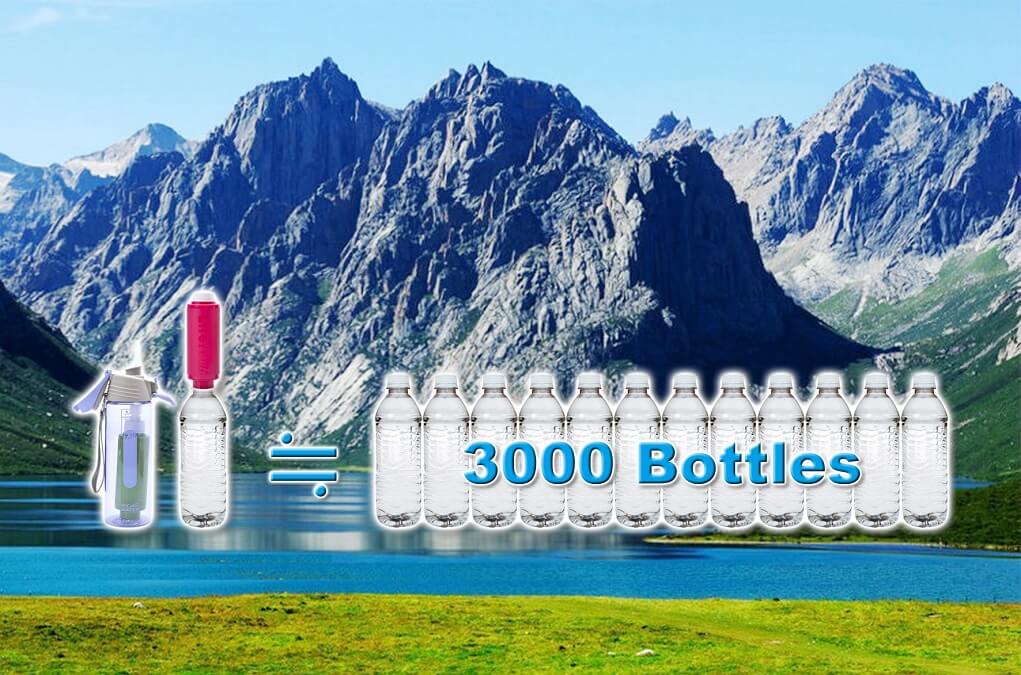 More information, please visit www.inno-lifetech.com or www.e-netway.com
Certifications & Award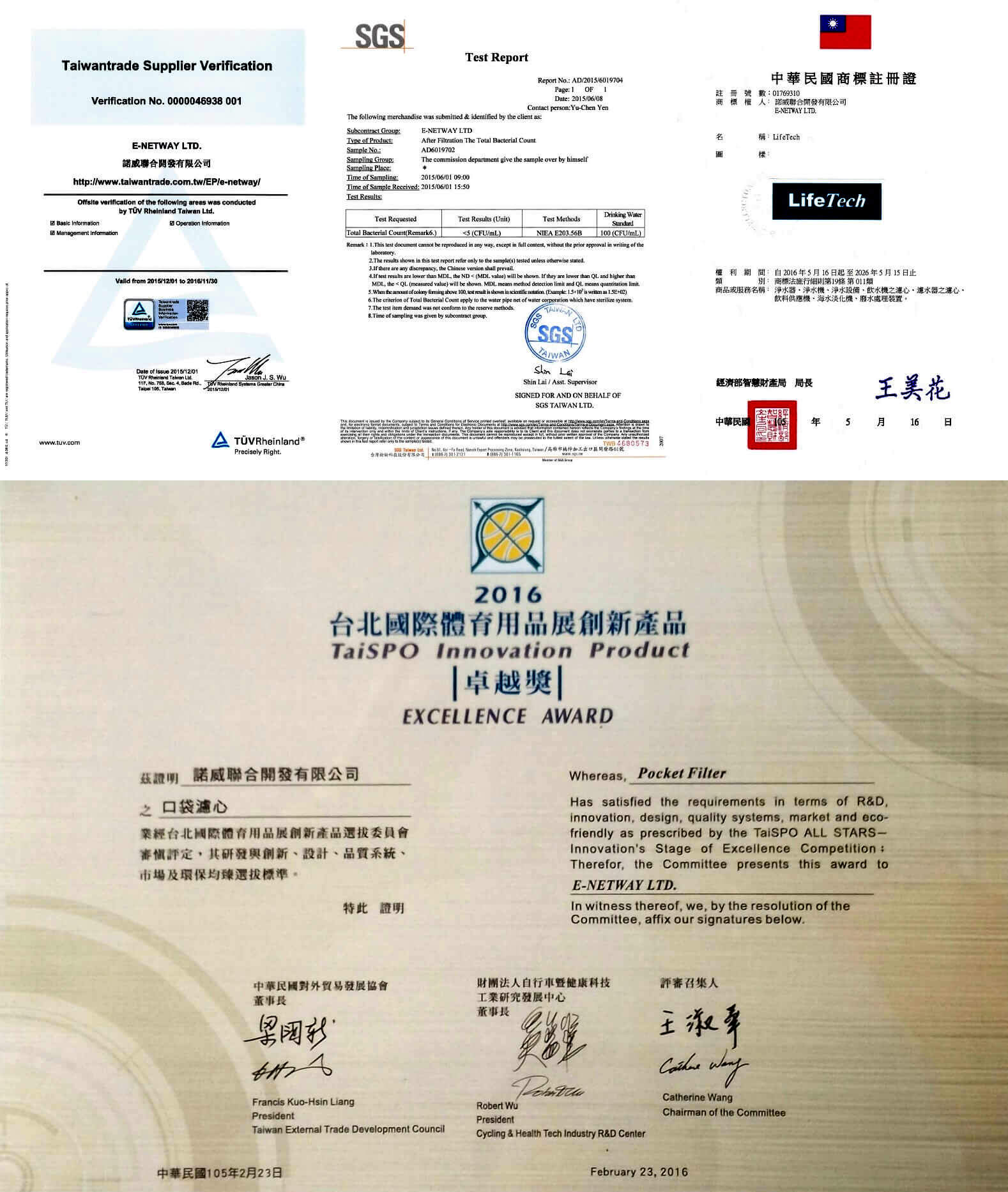 Details Table
Place of Origin

Taiwan

Brand Name

LifeTech

Model Number

WTF-011 Pocket Filter

Certification

AD/2015/6019703 Test report by SGS

Filter Material

Hollow fiber membrane

Housing Material

PP

Effect

Filter out bacteria and parasites

Operating water temperature

4~40°C

Filter Size

46mm(D) x 130mm(L)

Filter Weight

120g

Color

Gray

Package Contents

Portable water filter *1
Faucet adapter *1
Filter straw joint *1

Application

mountain climbing, upstream, camping, travel, school

Sales Channel

Outdoor goods shops, Traveling attractions gifts shops

Home water purifier shops, student supplies shops

On-line shops
<! 介紹內容尾 ------------------------>