YourPure Replaceable Quick Change Cartridge
Define your cartridge.
Combine the required filter module to become the cartridge you need.


3 steps to make your purifier.
Step 1: Select Cartridge style (In line / Quick change)
Step 2: Select the right filter module
(What impurities are to be filtered? How long is the expected use)
Step 3: Do you need accessories?


I want to understand filter materials first.


<! 介紹內容頭 ------------------------>

Cartridge Spec
Place of Origin

Taiwan

Brand Name

LifeTech

Model Number

YEC

Filter Spec.

YourPure quick change cartridge

Filter Material Option

YEC-502 0.5~1um High density activated carbon block
YEC-503 0.5~1um High density reduce lead activated carbon block
YEC-1121 LTM-011+LTM-021
YEC-1122 LTM-011+LTM-022
YEC-1123 LTM-011+LTM-023
More tandem combinations...

Material Origin

Activated carbon block : Taiwan
Ultrafiltration (hollow fiber membrane) : Taiwan

Effect

Defined by you

Filter Life (Liters/Months)
Filter Module List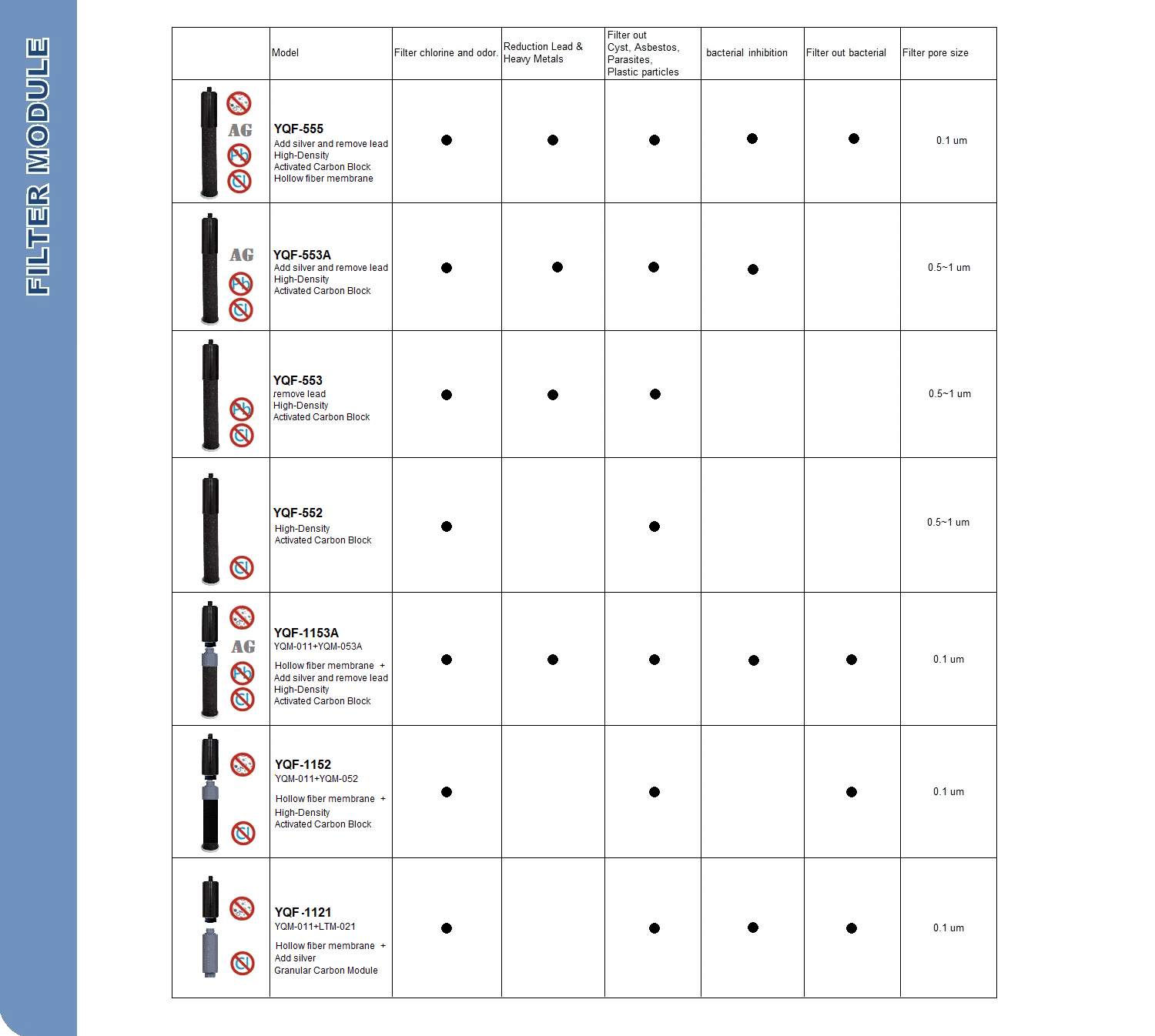 Why High density activated carbon block
Use the 0.5 to 1 um high density activated carbon block, relative to the general process.
Can get the following advantages :
1. More filter holes
2. Better adsorption and filtration effect
3. Longer service life
4. Low pressure drop
Why Ultrafiltration membrane
Ultrafiltration membrane pore size only 0.1 micron, while the smallest bacteria is larger than 0.2 micron. The filter has a very high effectiveness in removing bacteria (for example, Campylobacter, Salmonella, Shigella, E. coli) and in removing protozoa (for example, Cryptosporidium, Giardia).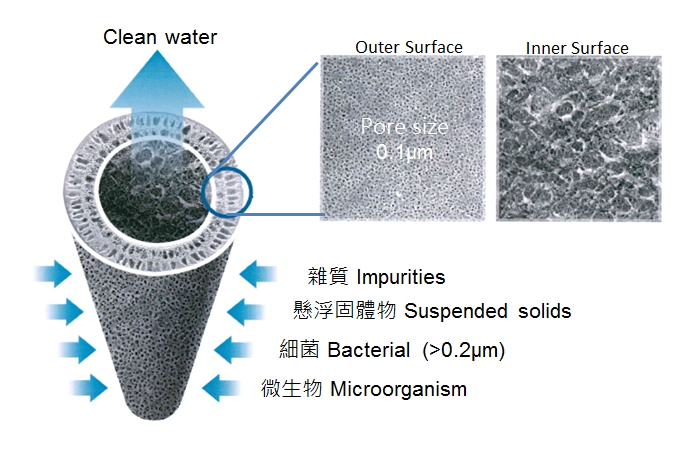 More information, please visit










<! 介紹內容尾 ------------------------>